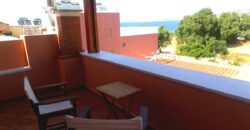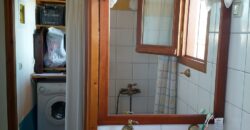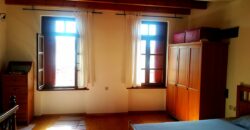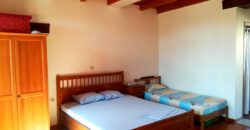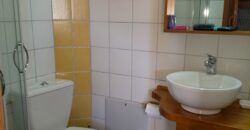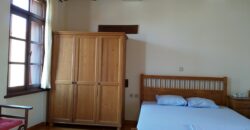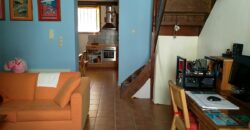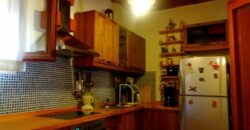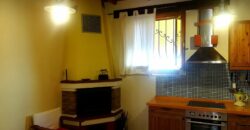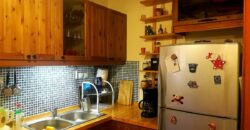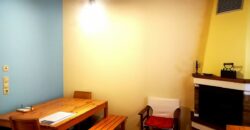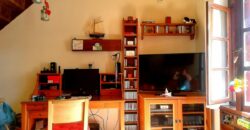 Description
This 95sqms house for sale in Chania Old town is located in a lovely neighbourhood of the historical center. All amenities and the beach are nearby, with Chania centre being at a short walking distance. With a total surface of 95sqms, this property is in very good condition. From the main entrance a set of stairs lead at the first floor, where the kitchen, dining with fire place, living area and toilet are located. The second floor can be accesed through a nice wooden staircase, where a large bedroom with bathroom, as well as a storage area are located. At the second floor a lovely balcony with sea views can be found.  A small roof terrace is accesible through metal stairs, where the solar panels are placed.
Address
Country:

Greece

Province / State:

Crete

City / Town:

Chania
Property ID

187

Price

€315.000

Property Type

Villa

Property status

Available

Bedrooms

1

Bathrooms

1

Size 95 m2
Label

For sale

Energy Rating

Awaiting Certificate

State of construction

Finished, To be renovated

Amenities

Sea view, Mountain view

Floors

2

Terrace

√

Heating / Cooling

Fire place

Solar panels

for water

Notable aspects

Chania, Crete is very popular for its old town and harbour, which is the heart of the area attracting visitors from all over the world. It is considered to be one of the most beautiful and picturesque cities of Greece due to the fact that it has preserved its historical character. The architecture reflects the different cultures and civilizations that lived on the island such as Venetians, Turks and Egyptians. The narrow alleys are surrounded by Venetian mansions and Turkish houses, villas and palazzos, mosques, small churches and a beautiful restored synagogue. Many of these buildings are being used as residences hotels or museums and others as shops, stores, cafes and restaurants. Chania is one of the nicest towns in Crete, with wonderful houses, parks and squares and a well-designed historical town. The Public Market is an impressive building in the town centre, built at the beginning of the present century (1911) and houses grocery stores, butchers' shops, a fish market and vegetable shops. The Public Gardens, next to the Market, are ideal for those in search of shade and tranquillity. Northeast of the gardens is the beautiful neighbourhood of Chalepa, where the residences of Prince George and Eleftherios Venizelos were. The old city has preserved to a great extent the distinctive atmosphere and charm of the Venetian and Turkish periods. Entire Venetian, Turkish and Jewish quarters are saved, with well-preserved buildings in the narrow picturesque streets. All modern shops and amenities are within a 10 minute walk from the Venetian harbour as is the sandy beach of Nea Chora.